Vilhelm Hammershøi, 1901
I couldn't move when I awoke. My head seemed to be stuck in a dollhouse. I was lying on a thin mattress haphazardly arranged atop an iron bed. Everything was covered in chipped white paint. Through the narrow dollhouse window I could see another window and an indifferent white sky. One tattered panel of the curtain remained, a translucent and stained winding sheet. A porcelain head of a doll was perched atop a tangle of rope and old wire. The top of her skull was gone. Next to her was a petit four covered in white fondant reposing on a paper doily. Next to that was a miniature and perfect knife. I had come to know that by no effort could I move any part of myself. All hope was lost.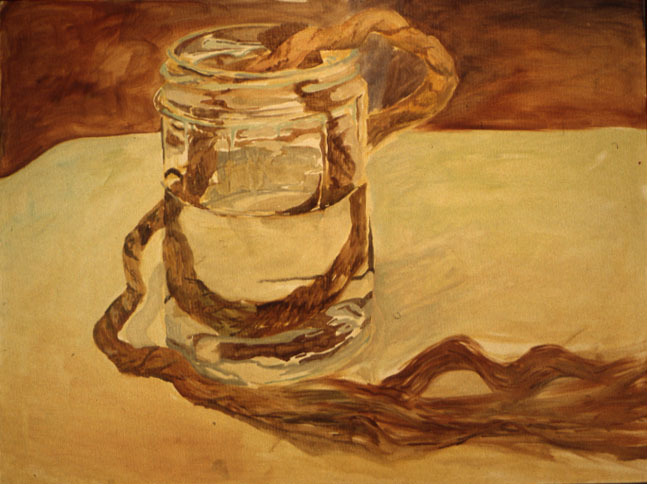 Andrew Kunz "Rope in a Glass"
Easter Petit Four by
Jos Van Riswick.