I've made this mild mannered two tone cardigan into a bad ass with these skull motif patch pockets.
I haven't yet added the tortoise shell buttons in the top picture, but below you can see how the finished cardigan looks in my Etsy shop.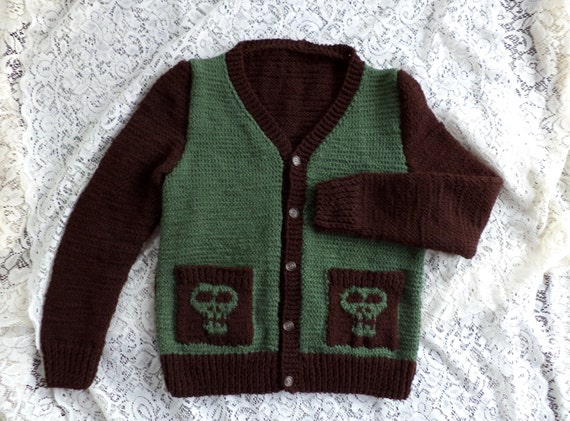 You can read more about it
Here
at
My Good Babushka
.