There is something very affecting about a train station, pictures of a train station now long gone. Even for people like me, who don't know very much about trains. They are very moving, lost and romantic.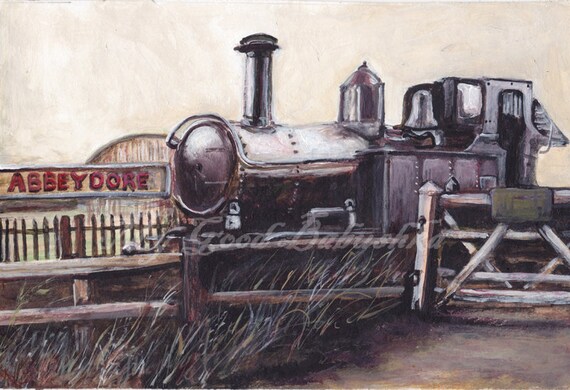 Abbeydore railway station was a station in the English county of Herefordshire. This is an original 4" x 6" acrylic painting on acid free paper inspired by a vintage photograph of an old train in the station. Signed and titled on the back. The "My Good Babushka" watermark does not appear on the painting, it was included here for security purposes. You can find purchasing information for
Abbeydore Railroad Station
at
My Good Babushka, Art, Embroidery, and Chainmaille Jewelry
.