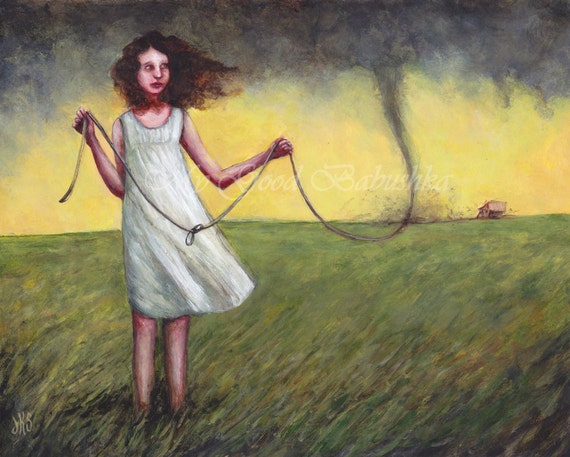 Tie Down the Wind
at
My Good Babushka
. Original painting 8" x 10" acrylic on acid free paper.
Tie Down The Wind. Woman in a white dress, standing on the prairie, tying a knot in a tornado winding across the yellow sky. Fairy tale charm.
Update: The original painting has been sold but
Prints of Tie Down the Wind
are available.