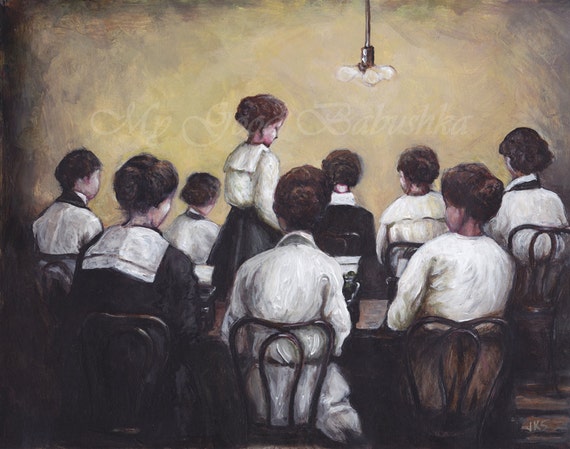 Typing Class
. Somehow, I think I got my photos out of order and here is the finished painting before the progress pictures. Oh well. Accidents happen.
Original acrylic on acid-free, heavy paper, 8" x 10". An early twentieth century typing class for women. A portrait of a group of women, with their backs to the viewer, concentrating on improving their typing skills.
By Julie Kwiatkowski Schuler
The "My Good Babushka" watermark is included here for security purposes. It is not on the physical painting.