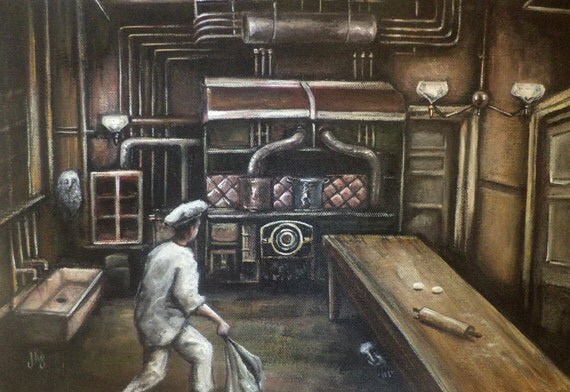 The Owl was a Baker's Daughter
. 9" x 13" acrylic on stretched canvas with a 1" profile by Julie Kwiatkowski Schuler.
Inspired by the legend of the baker's daughter who was turned into an owl for not wanting to give bread to Christ.
Dark, dreamy surrealism in an industrial kitchen.