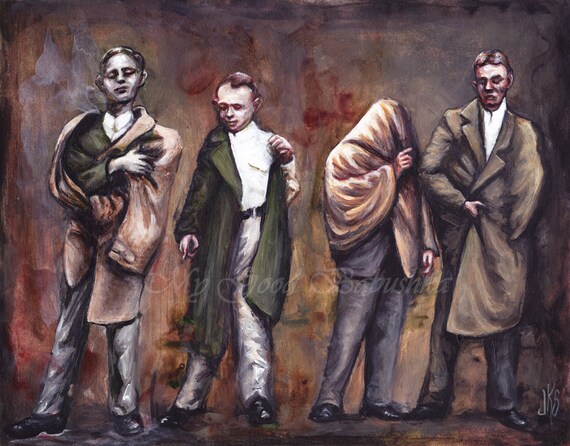 The Men Who Forgot How to Put on Their Coats. A Study in Apraxia
by Julie Kwiatkowski Schuler.
Original 8" x 10" painting, acrylic on acid-free paper. A surreal portrait of four men struggling to properly put on their coats.
Painting does not include the "My Good Babushka" watermark included here for security purposes.