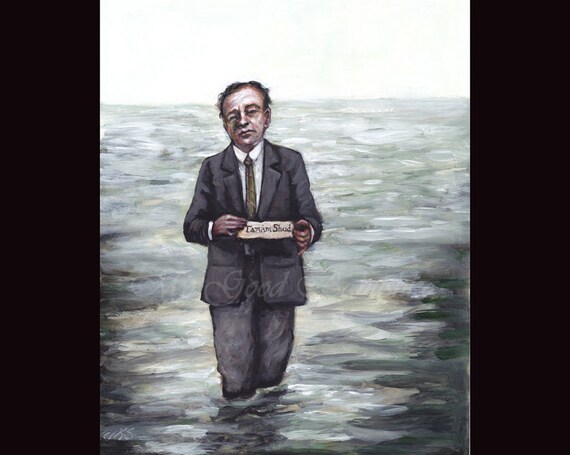 The Somerton Man
. Informed by the story of the Somerton Man, found dead on the beach in Australia in 1948. He remains unknown, his life and death a mystery. What is know is that he had a piece of paper with the words "Tamam Shud" in his pocket. Taken from the Rubaiyat of Omar Khayyam, a translation of 11th century Persian poems by Edward Fitzgerald. The words mean "It is finished".
This is an original 8" x 10" acrylic painting on acid free paper. By Julie Kwiatkowski Schuler.
Does not contain the "My Good Babushka" watermark or the black bars on the sides included here for security and formatting purposes.