Some pictures of the work in progress and below is how the finished picture looks in my Etsy shop.
AC/DC at My Good Babushka!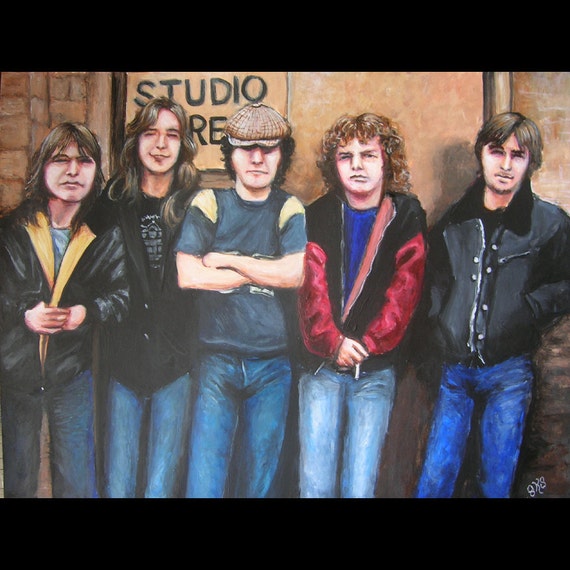 Even though I am painting my way through VH1's 100 Greatest Hard Rock Artists of All Time, I am still taking portrait commissions. I can make a painted portrait for you from your new or vintage photos. In fact, I would be delighted to!
For a straightforward portrait-
9" x 12".....$100.00
11" x 14"....$200.00
16" x 20"....$300.00
18" x 24"....$400.00
22" x 28"....$500.00
24" x 36"....$600.00
If you want fantasy elements and embellishments, add $50.00 to the base prices above.
Contact me about commissions at julie_schuler@comcast.net