I've finished my still life with apricots. Below is the finished work: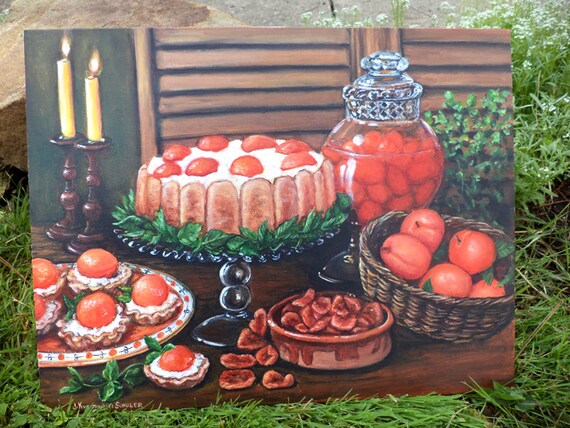 Still life featuring a variety of apricots. Cream tarts studded with glistening apricots, an apricot decorated cake ringed in mint leaves, dried apricots, fresh apricots and apricots in juice. All arranged in a very appealing manner. Original acrylic painting on canvas board 14" x 18". Signed by the artist, Julie Kwiatkowski Schuler
You can find information on purchasing this piece Here at My Good Babushka.