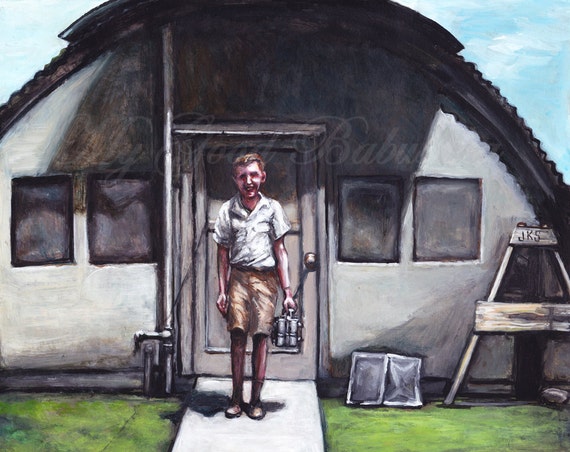 Original 8" x 10' acrylic painting on thick, acid-free paper.
Harold Agnew was an American physicist who flew as a scientific observer on the Hiroshima bombing mission. This painting was modeled after a photo of Agnew from 1945 on the Mariana Islands. He is standing in front of a quonset hut and holding the plutonium core for the Fat Man bomb that would be dropped on Nagasaki.
Harold Agnew and the Plutonium Core
by Julie Kwiatkowski Schuler. The painting does not include the "My Good Babushka" watermark which was included here for security purposes.