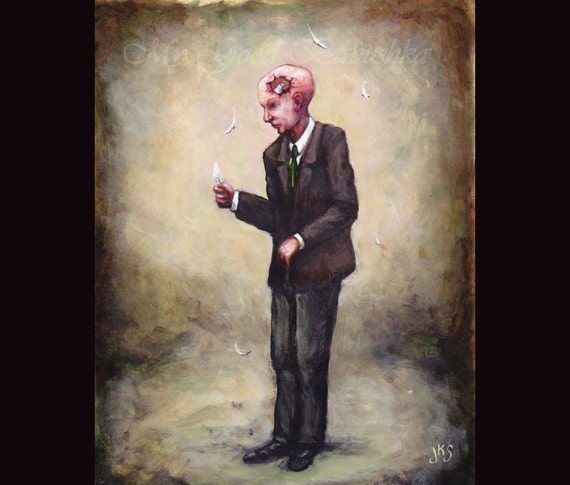 Fabian
. Original 8" x 10" acrylic on acid-free paper painting by Julie Kwiatkowski Schuler.
St. Fabian was appointed pope in the 3rd century. He is famous for the miraculous nature of his election, in which a dove is said to have descended on his head to mark him as the Holy Spirit's unexpected choice to become the next pope. This painting is loosely based on that story
The painting does not contain the black bars or the "My Good Babushka" watermark which were included here for formatting and security purposes.